Redbud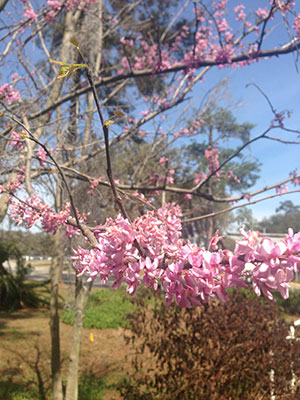 Redbud is an attractive, short-lived native tree that signals the start of spring with its striking floral displays.
This small- to medium-sized tree puts out clusters of small pink or white flowers along its bare branches.
Redbud trees are also prized for their foliage, since many cultivars boast lime green, yellow, bronze, or burgundy foliage. Popular standouts include 'Hearts of Gold' and 'Forest Pansy'. In some cases, the heart-shaped leaves may change to green later in summer.
Redbuds can be planted in full sun or light shade and generally require little care. Plant them on their own as specimen trees, or use them under a larger tree with a dappled canopy.
UF/IFAS Sites
UF/IFAS Publications
Also on Gardening Solutions