Water Lilies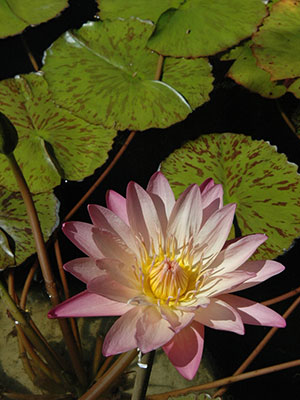 Don't let the graceful, delicate beauty of water lilies discourage you from trying them in your water garden. Many hybrids are exceptionally hardy and bred for Florida temperatures.
Water lilies have large, round leaves with beautiful flowers in many colors, and are available in both dayand night-blooming varieties. They can be purchased already growing in a pot or as a rhizome or tuber that needs to be planted.
Place your new water lily in a large pot with new potting soil, making sure there are holes in the bottoms and sides of the pot for water circulation. Add pebbles to the surface to keep the soil in place. Place the pot at the appropriate depth in the pond, and wait for the leaves to reach the surface. When they do, the beautiful blooms are not far behind.
Also on Gardening Solutions
More from UF/IFAS
Elsewhere on the Web