Snapdragon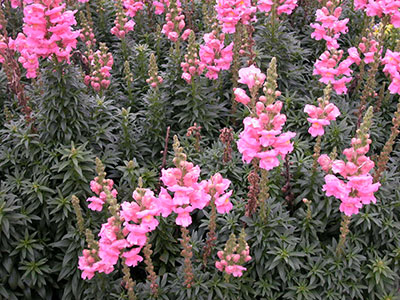 October in Florida brings the promise of cooler weather. This is the time to plant an easy-to-grow annual, snapdragon (although South Florida gardeners should probably wait until November).
Snapdragons range in size from six inches to three feet tall and come in a rainbow of colors, so you can select a variety that fits your landscape.
Plant snapdragons as weather cools in the fall. In North Florida, you may want to protect them on the coldest nights. They do best in soil amended with organic matter and prefer full sun.
Snapdragons make great borders and they're beautiful when planted in groups. They are a long-lasting cut flower, and can even thrive in containers. Accent your snapdragons with pansies and alyssum for a cottage garden feel.
Continue to plant them in full sun through February for a steady flow of winter color.
UF/IFAS Publications
Also on Gardening Solutions