River Oats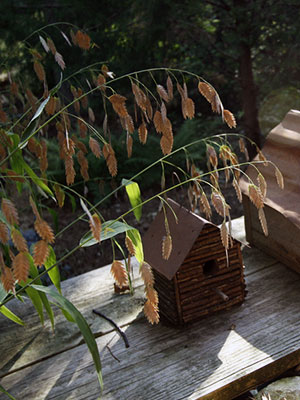 Many gardeners know how striking ornamental grasses can be, but not all enjoy equal popularity. River oats is a beautiful ornamental grass that deserves to be planted more widely in home gardens.
Native to 28 states including Florida and called many different common names, river oats' botanical name is Chasmanthium latifolium. It's known for its beautiful oat-shaped seed heads that dangle from its arching stems. The seeds help feed songbirds and other wildlife. The bamboo-like foliage can reach two to three feet tall, and can be solid green or variegated.
River oats grows in the wild along stream banks, so it should be planted in a semi-shady spot that stays consistently moist. This clump-forming grass will perform best in North Florida and should be cut back annually in early spring.
UF/IFAS Publications
Also on Gardening Solutions