Sage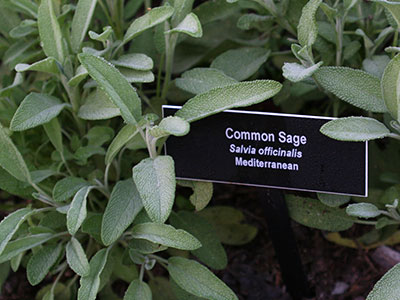 Sage is one of the classic herbs that chefs use when seasoning turkey and other poultry. You can buy dried or fresh sage at the grocery store, but it's also easy to grow your own.
The quickest way to get started is to buy transplants at your local garden center, but you can start sage from seeds or cuttings anytime from fall through spring. Be sure to choose a spot that gets plenty of sunlight, and don't forget to provide water as the plant needs it. As your sage grows, it will mature into a semi-woody perennial that reaches 12 to 18 inches tall.
You might even consider planting your sage in a landscape bed instead of a vegetable or herb garden, since its small, silvery leaves make a nice backdrop for other plants.
Also on Gardening Solutions
More from UF/IFAS