Our Partners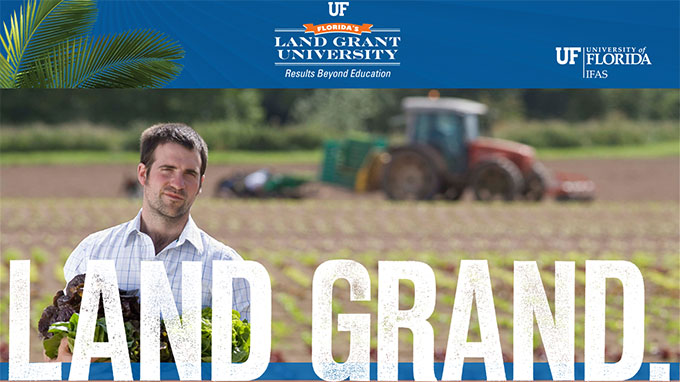 Gardening Solutions is a success because of the extensive collaboration of its partners.
The University of Florida's Institute of Food and Agricultural Sciences (UF/IFAS) has Extension offices in each of Florida's sixty-seven counties. There are thousands of Extension faculty members, scientists, educators, administrative staff, and volunteers, all working to provide solutions for your life.  
The Florida Master Gardener Volunteer Program is a volunteer-driven program that benefits UF/IFAS Extension and the citizens of Florida. The program relies on dedicated volunteers who have an interest in gardening and in giving back to their communities.
The Florida-Friendly Landscaping™ Program was created to include Florida Yards & Neighborhoods (FYN) program HomeOwner and FYN Builder and Developer programs and the Florida-Friendly Best Management Practices for Protection of Water Resources by the Green Industries (GI-BMP) Program in 2008.
SolutionsForYourLife.com is the website of University of Florida Extension. Topics covered include lawn and garden care, family life and consumer choices, agriculture, community development, the environment, and youth development. The site is focused on sharing timely and relevant solutions for improving the life of Florida's citizens. SolutionsForYourLife.com offers current, science-based answers—free.
The University of Florida (UF) is a major, public, comprehensive, land-grant, research university. The state's oldest and most comprehensive university, UF is among the nation's most academically diverse public universities.