Sustainable Home Food Production
There has been an increase in the number of people interested in growing their own produce. Fortunately, with Florida's warm climate it's possible to grow vegetables almost year-round. Gardening can be fun for the whole family, and there are plenty of projects you can do with your kids that will instill a love for gardening.
Let your kids help when you plant seeds. Children love watching the little plants grow into beautiful flowers and tasty vegetables. Butterfly gardens are always a big hit with kids. As you choose plants together, you can teach them about larval and nectar plants, and talk about the benefits of insects. Later you'll watch butterflies flock to the flowers.
Feeling crafty? Build a birdfeeder or create a toadhouse. Kids like feeling handy and will get a kick out of watching for creatures that take advantage of their handiwork. You can also build a bean tepee together for them to use as a fort.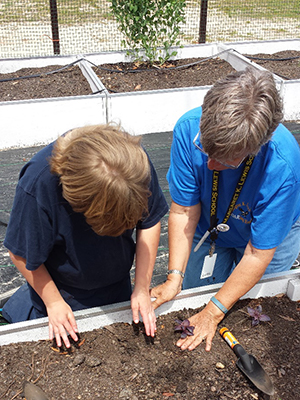 Youth Gardening Resources
UF/IFAS Resources
Other Resources