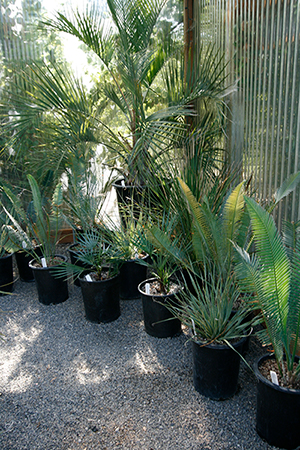 Planting Palms
Palms add that tropical feel to your landscape and are beautiful year-round. You can choose from many varieties, and some of them can be grown throughout the state.
When adding a palm tree to your landscape, it's important that you plant it at the exact depth that it was growing in its previous container. Although container-grown palms can be planted any time of the year, the best time to plant field-grown palms is during the early summer, when the soil is warm and rainfall is frequent.
Be patient; your newly planted palm won't look like it's growing much the first year, because most of its energy will be channeled into growing roots. Be sure to water frequently during the first few months, then fertilize it four times per year with a palm fertilizer.
UF/IFAS Sites
UF/IFAS Publications
Also on Gardening Solutions