Fertilizing Your Florida Lawn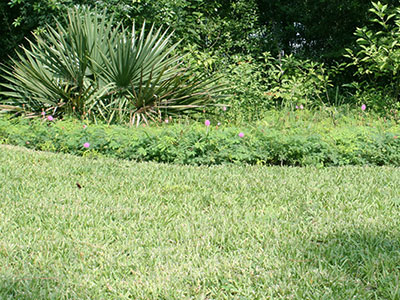 When to fertilize your lawn depends on a few things, but the biggest rule is to fertilize only when your lawn is actively growing.
In South Florida, turfgrass grows year-round, while in North and Central Florida, it grows from roughly March or April through September, October, or November.
The maintenance plan you choose also influences when to fertilize. If you choose a higher maintenance plan, you'll fertilize more times during the growing season, while a basic plan will require fewer applications.
Look for a fertilizer with at least some slow-release nitrogen, which releases the nitrogen to the grass over an extended period of time. Be sure that it also contains 2% phosphorus or less in accordance with Florida State Law.
Calculating the Amount
Applying too much fertilizer can harm your lawn and the environment. So how do you calculate the right amount to apply?
First, you need to know how many square feet your lawn covers. Measure it yourself or take a look at your property survey. Next, what type of grass do you have and where do you live in the state? Different grasses have different fertility needs depending on where they're growing.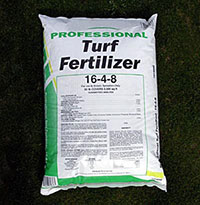 Finally, what type of fertilizer do you plan to use? Look for the three numbers on the bag and write down how much of the nitrogen is in slow-release form.
Once you're armed with this information, contact the folks at your county Extension office. They can help you calculate how much fertilizer to apply and tell you when you should apply it.
"Greening" Your Lawn
We all like a green lawn. But in the summer, grasses like St. Augustine, bahia, and centipede often turn yellow. It's caused not by heat or a need for water, but a lack of nitrogen. However, fertilization with nitrogen in the summer is not always desirable since this often encourages disease and insect problems.
So for a green lawn this summer, consider applying iron sulfate or chelated iron to your lawn instead of a complete fertilizer. They'll give you the dark green color you desire without stimulating growth. These products come in liquid and granular forms and are both easy to apply. The effect from supplemental iron application is only temporary (approximately 2–4 weeks), therefore, repeat applications are necessary for summer-long color. Of course, be sure to follow label instructions.
Also on Gardening Solutions
UF/IFAS Publications