Marigolds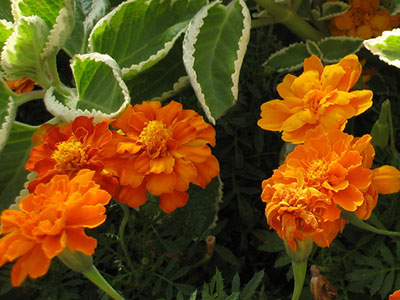 There's a reason you see marigolds in so many Florida gardens —they're easy to grow, bloom reliably all summer and have few insect and disease problems. Available in mainly a range of yellows and oranges, these hardy annuals are often used for color massing, edging, borders, cut flowers and container plantings.
The marigold is a reliable Florida annual. French marigolds excel year-round while the large-flowered African types are best for spring. The marigold will grow one to two feet tall, and needs full sun. The brightly colored flowers can be single or double. Try pairing them with plants that have dark-colored foliage to make the flowers really pop.
They make great cut flowers and can be used in cooking for both color and flavor. When using marigolds in mass plantings, place them at least a foot apart. They'll fill in to create a groundcover in an open bed or beneath a small tree.
UF/IFAS Sites
UF/IFAS Publications
Also on Gardening Solutions