Clay County Gardening Programs
"From the Ground Up" Education Day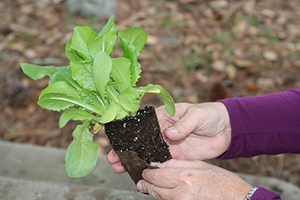 Friday January 31 2020, 8:30 am - 3:30 pm
UF/IFAS Extension Clay County
2463 SR 16 West
Green Cove Springs, FL

Florida Clay County Master Gardener Volunteers host a day of education "From the Ground Up" for the public on Friday January 31, 2020 from 8:30 am to 3:30 pm at the Extension Office 2463 SR-16 West in Green Cove Springs (next to the Fairgrounds).

The event starts with a Master Gardener Volunteer-guided tour of the Extension Office grounds and is followed by presentations, workshops, and demonstrations. The topics cover: gardening in Northeast Florida with native plants, attracting bees and pollinators, gardening for butterflies, container gardening, designing color in our gardens, and gardening with succulents.

During the course of the day, Master Gardener Volunteers are available to answer any questions attendees may have. Morning and afternoon refreshments will be provided, with lunch on your own. Register and pay the $15.00 fee before January 24th: online at clayextension.eventbrite.com, by contacting Ms. Michelle Alters at (904) 284-6355, or by visiting the office, located at 2463 State Road 16 West Green Cove Springs, FL 32043.
Free Monthly Workshops
The UF/IFAS Extension Clay County will be offering a free monthly "How To" luncheon series at the Clay County office every third Wednesday of the month, from 11:30 am to 12:30 pm.