Gifts for the Gardener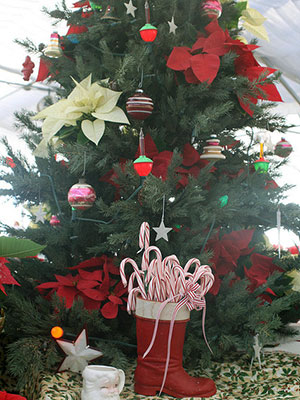 The holidays are the perfect time to show your favorite gardener how much you care. There are wonderful gardening gifts for every price range, from just a few dollars to many hundreds. And there's something for every taste.
Plants make great gifts with beauty that continues long after the holidays are over. Christmas cactus and poinsettias are popular holiday gift plants. Amaryllis, rosemary topiaries, and even ornamental peppers can make festive holiday gifts as well.
Amaryllis will produce large, beautiful white, pink, or red flowers. These shades can also be found in Rieger begonia blooms. This begonia has dark-green leaves and incredibly vibrant flowers. Gloxinia, a close relative of the African violet, has dark green fuzzy leaves, and large, bell-shaped blooms in reds, purples, and pinks.
For a foliage plant, try Stromanthe 'Triostar.' It has green and white leaves with bold red undersides.
Think outside tradition and let your imagination run wild when selecting plants for gifts. Just keep in mind the needs of the plant and the growing experience of your gift recipient.
When selecting a plant, make sure it has healthy foliage and that no roots are coming out of the pot. If you are purchasing a flowering plant, try to select one that hasn't fully bloomed yet. Of course, always be sure to include care instructions. Make your gift plant even more special by taking it out of that plastic pot and giving it in a creative container — read more in Choosing a Container.
Other Gifts
Tools and gadgets are always appreciated by the gardener in your life. A really nice pair of pruning shears will have replaceable blades and can last a lifetime. A hand-cart, a new mower, or a lawn edger will make yard work easier. Think about giving the weather-watcher a rain gauge or thermometer. They're made in a wide range of styles and can come with high-tech automatic features. Or help them light up the night with a landscape lighting system. The gift of weatherproof speakers will allow your gardener to listen to music (or the big game) while enjoying the great outdoors.
Gardening shoes, clogs, or boots are great utilitarian items for those of us who like to dig in the dirt—although your gardener would call it soil—and gloves and hats often need to be replaced.
Ideas for other presents include a subscription to a Florida-specific gardening magazine, wheelbarrows, birdfeeders, bat houses, or fountains.
Also on Gardening Solutions