Alachua County Gardening Programs
The UF/IFAS Extension Alachua County Office is pleased to announce the following Environmental & Community Horticulture Programs. These programs are being offered at the UF/IFAS Extension Alachua County Office (2800 NE 39 Avenue, Gainesville) unless otherwise indicated.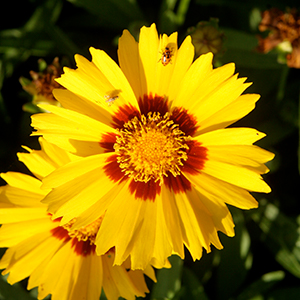 Introduction to the Alachua County Master Gardener Volunteer Program – May 24, from 10 to 11 a.m.
The Florida Master Gardener Volunteer Program is a volunteer-driven program that benefits UF/IFAS Extension and the citizens of Florida. The program relies on dedicated volunteers who have an interest in gardening and in giving back to their communities.
The Florida Master Gardener Volunteer Program recruits individuals who are interested in gardening and enjoy sharing that they learn with others. Participants complete a 50-hour (or longer) training course sponsored by the University of Florida and the local county Extension office.
Certified Master Gardener Volunteers work through their county Extension office to educate Floridians and provide research-based information about gardening—America's most popular pastime. Master Gardener Volunteers can fulfill their volunteer hours in a variety of ways, including:
Answering horticultural questions over the phone, in person, e-mail at the help desk or through a tabling event
Participating in community and school garden projects
Giving educational programs to the public
Supporting youth activities
Certifying Florida-Friendly yards through the Florida Yards & Neighborhoods Program
The 2019 training will run from September 12 through November 14, meeting on Tuesdays & Thursdays from 9 a.m. to 1 p.m.
No registration fee. Pre-register through Eventbrite. Limited to 60 guests.
---
For more information about these programs call 352-955-2402. Visit the UF/IFAS Alachua County Extension website for additional programs offered by the Extension Office. And be sure to visit their Facebook page.