Alachua County Gardening Programs
The UF/IFAS Extension Alachua County Office is pleased to announce the following Environmental and Community Horticulture Programs for June 2019. These programs are being offered by the Alachua County Master Gardener Volunteers, at the UF/IFAS Extension Alachua County Office (2800 NE 39 Avenue, Gainesville) unless otherwise indicated.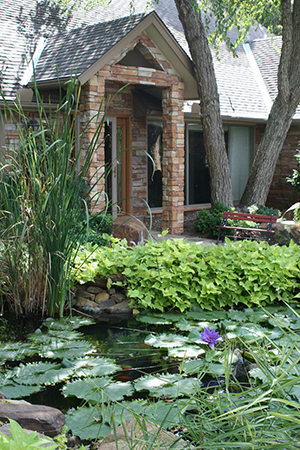 Pond Workshop – October 26, from 8:30 a.m. to 3 p.m.
UF Fisheries & Aquatic Sciences, 7922 NW 71st Street, Gainesville
Topics
Fish pond management (construction, species selection, stocking rates/times, harvesting and calculating pond area/volume)
Fish health, water quality testing
Aquatic weed management and selecting desirable pond plants
*Attendees are encouraged to bring water samples from their pond for testing and aquatic weeds for identification.
Registration is $30.00 (before Oct. 23 @ 12 p.m., $60.00 late registration), includes lunch and learning materials.
Pre-register through Eventbrite. No refunds will be offered for this workshop.
For more information regarding class please contact Dr. Kevin Korus, Agriculture & Natural Resources Agent, at 352-955-2402.
Camellias for Your Garden – November 4, from 6 to 7 p.m.
Since their introduction, camellias have enthralled western gardeners. Camellias have a certain elegance that's all their own, with handsome glossy foliage and exquisitely sculptured flowers. Selecting camellias for staggered flowering times should give color all fall and winter long. Topics include: selection, planting, and care.
The registration fee is $10.00 and will cover course material and supplies. Please pre-register through Eventbrite. Limited to 45 participants. There will be no refunds for the registration fee.
Florida-Friendly Landscaping™ Crash Course – November 13, from 6 to 8 p.m. , at the Freedom Community Center at Kanapaha Park (7430 SW 41 Place, Gainesville, FL 32608)
Landscapes can be beautiful while conserving water, saving money, and minimizing maintenance. Join the UF/IFAS Extension Alachua County's Environmental and Community Horticulture Agent to learn tips for reducing water, minimizing fertilizer inputs, encouraging pollinators, and protecting our water resources in your landscape by following principles of the Florida-Friendly Landscaping™ Program.
No registration fee. Please pre-register through Eventbrite. Limited to 45 participants.
Herb Gardening for All – November 19, from 6 to 7 p.m., at the Cone Park Library (2801 E. University Avenue, Gainesville, FL 32641)
Herbs are easy to grow, harvest, store, and to use as a salt substitute in food. Join us for this informative class on what you need to know about these versatile plants.
No registration fee. Please pre-register through Eventbrite. Limited to 40 participants.
---
For more information about these programs call 352-955-2402. Visit the UF/IFAS Alachua County Extension website for additional programs offered by the Extension Office. And be sure to visit their Facebook page.