Alachua County Gardening Programs
The UF/IFAS Extension Alachua County Office is pleased to announce the following Environmental & Community Horticulture Programs for September 2017. These programs are being offered by Dr. Denise DeBusk, Environmental & Community Horticulture Agent, at the UF/IFAS Extension Alachua County Office (2800 NE 39 Avenue, Gainesville) unless otherwise indicated.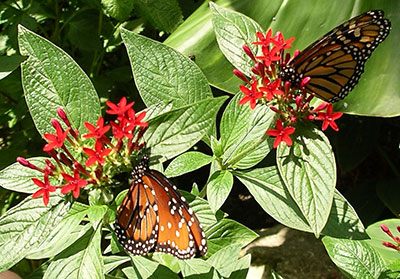 Growing Herbs in the Garden – October 25, from 7:00 p.m. to 8:00 p.m.,
At Millhopper Library Branch (3145 NW 43rd St, Gainesville, FL 32606) by Dr. Paul Kroeger, Master Gardener.
Herbs are plants which are grown for the special flavor and aroma of their various parts. They have been grown in backyard gardens for centuries and are used to season, enrich, or otherwise improve the taste or smell of certain foods. Learn about those that will grow successfully and when to plant them in the north-central Florida garden. There is no cost for the class, pre-registration is required. Participants can register online through Eventbrite at http://tinyurl.com/y8aw7nvg. Limited to 60 participants.
---
There is no cost to attend these classes, unless indicated; pre-register at least 3 days prior to class by calling 352-337-6209 (voice mail) or through Eventbrite links.
For more information about these programs call 352-955-2402. Visit the UF/IFAS Alachua County Extension website for additional programs offered by the Extension Office. And be sure to visit their Facebook page.